Treasure Hunt Cambridge
Turn your day into a family
adventure
Have
fun

and discover Cambridge with the kids
Find hidden historical treasures and see new stuff, even if you've lived here your whole life. It's something a bit different and fun for you and the family.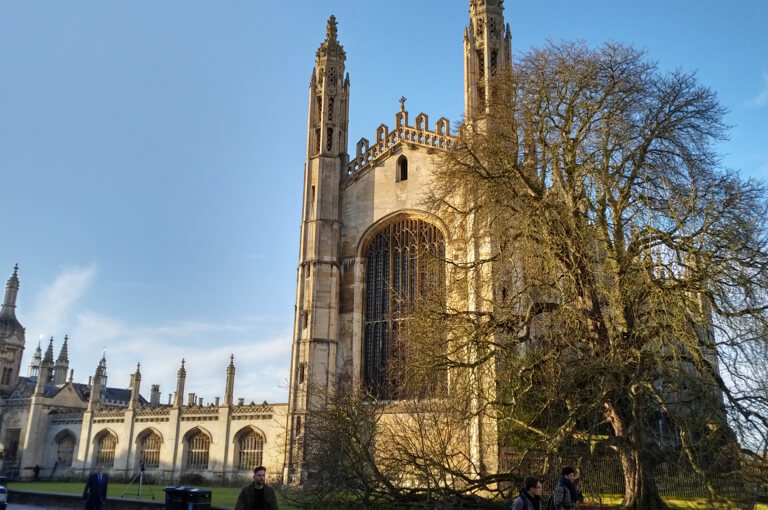 Follow a carefully designed route around Cambridge. Pass ancient colleges, explore pretty side-streets, discover the leafy riverside and the Backs. Take the lesser known path but still see King's College and the other main sights.
Spot things other people don't notice like Newton's apple tree, standing in plain sight.
Learn some fun facts and stories like how the Catherine Wheel got its name. Nothing too heavy, you're here to have fun!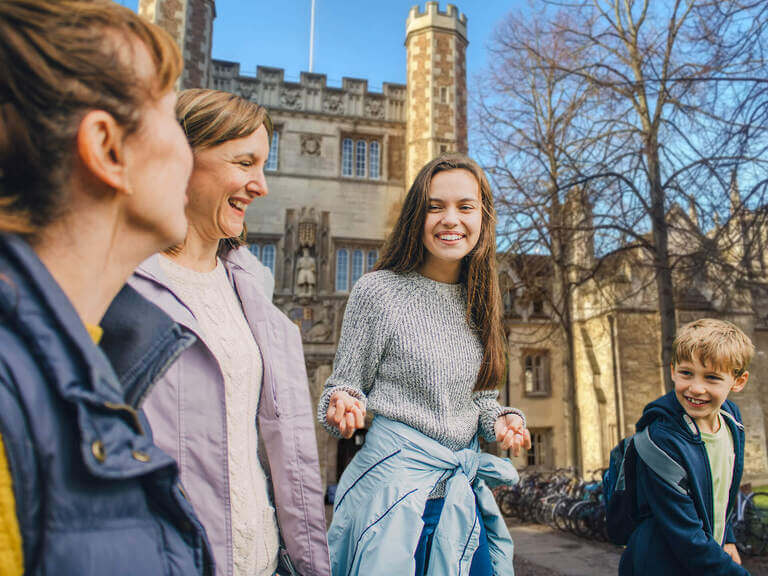 Go at your own pace. Pop into tea shops or enjoy a picnic at the Backs, by the river. Take your time.
Don't take our word for it: we're rated ★★★★★ on Tripadvisor with 70 reviews.
Treasure Hunt Cambridge will keep you and your family entertained, leading you on a beautiful walk and giving you quality time together.
A different way to see Cambridge
A treasure hunt is more like a game than a traditional tour. You have to follow treasure maps, solve cryptic clues and keep your eyes peeled to find the answers.
You'll have some banter with our friendly pirate Captain Bess. She'll put you in your place if you get too many answers wrong!
Take your time, go at your own pace
You can start when you like, there's no fixed start time. You can even finish the next day if you get stuck in a nice pub!
Fancy popping into an ancient pub along the way? Enjoy! Take it at your own pace. There are plenty of pretty cafes and good pubs along the way.
Play on your own terms. It's just you and your team, like a private tour.
Well designed and great fun"

It's great to run through it at your own pace and take breaks as a when needed. Also offered up some very interesting bits of history as you are going around as well. Would recommend anyone to give this a go.
Start playing in 60 seconds
It's all on your phones, there's nothing to print or collect.
Book online and you'll get a link to start your game straight away.
You can rearrange or cancel
We're flexible. If you change your mind or if Cambridge, play another day or cancel for free.
You'll see the best of Cambridge 🧭
No spoilers... You'll see the famous colleges and the main sights, but the real fun is spotting details you'd normally walk past.
We absolutely loved this!"

It was well organised and great value for money! In particular it allowed us to explore areas of Cambridge that we otherwise would not have visited. We were able to complete the challenge in our own time and left plenty of time for some drinks and food along the way. We would definitely recommend to give this a go!!
King's College Chapel - the iconic gothic chapel and oldest surviving building within the College.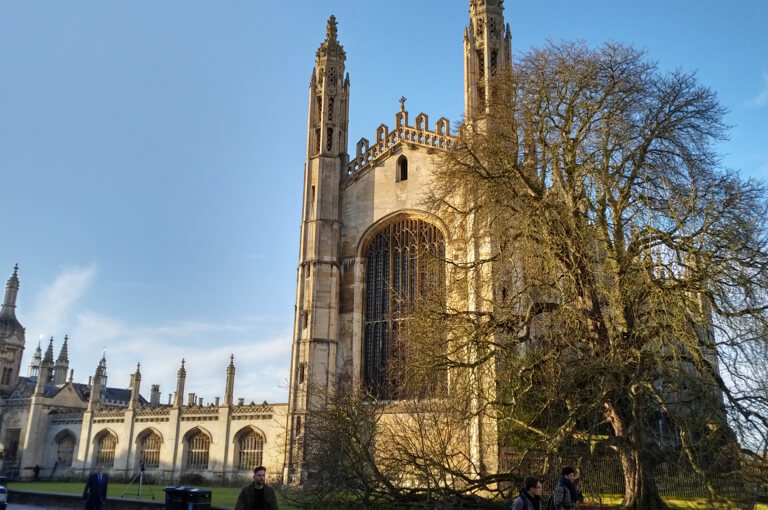 Senate House - where graduation has been held for the past 300 years.
Great St Mary's Church - this beautiful church dates back to 1205 and the top of its tower offers fantastic panoramic views.
Market Square - stalls have been trading at this historic market square since the middle ages!
The Corpus Clock - a mesmerising and intriguing sculpture of a grasshopper eating away at time.
Trinity, Catharine's and Queens College - just three of the many prestigious colleges of the University of Cambridge you'll discover on this tour.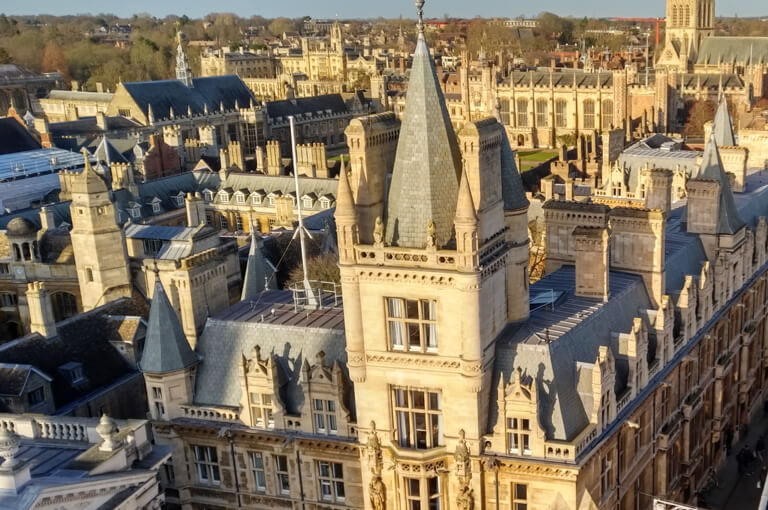 Mathematical Bridge - one of the most recognisable and interesting structures on the Cam, this timber footbridge has a rich history.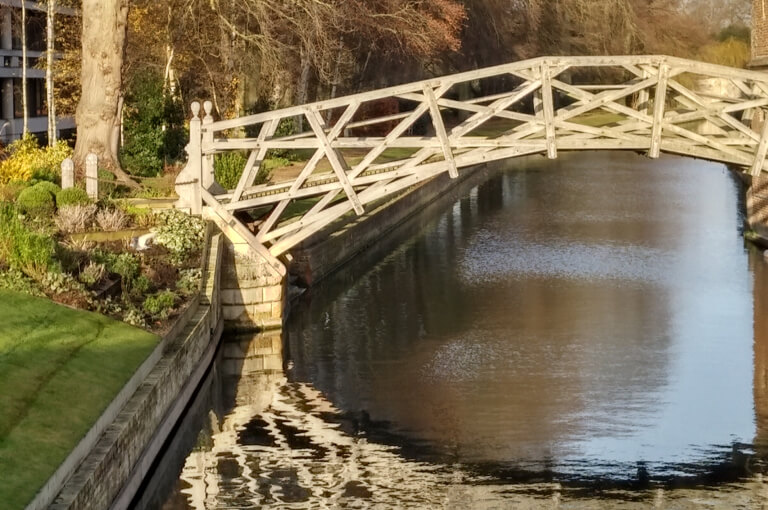 The Backs - a peaceful and picturesque stretch where several of the colleges back on to the River Cam.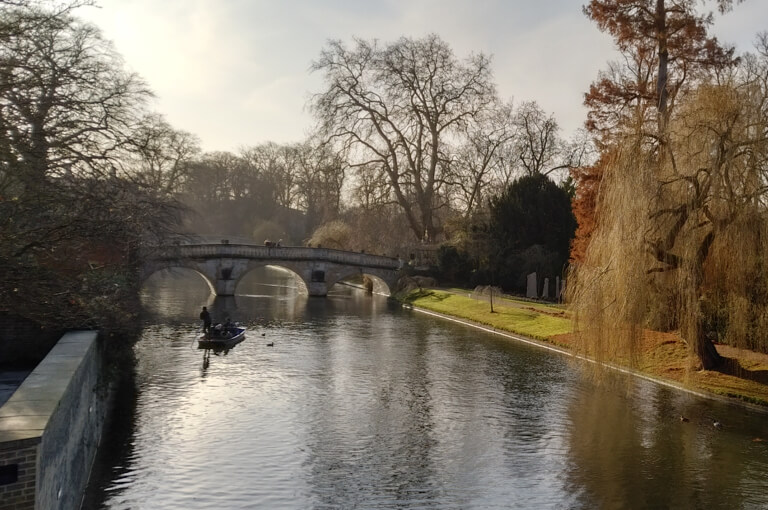 The Round Church - at 900 years old, this church predates Newton and Darwin, the Colleges and the University!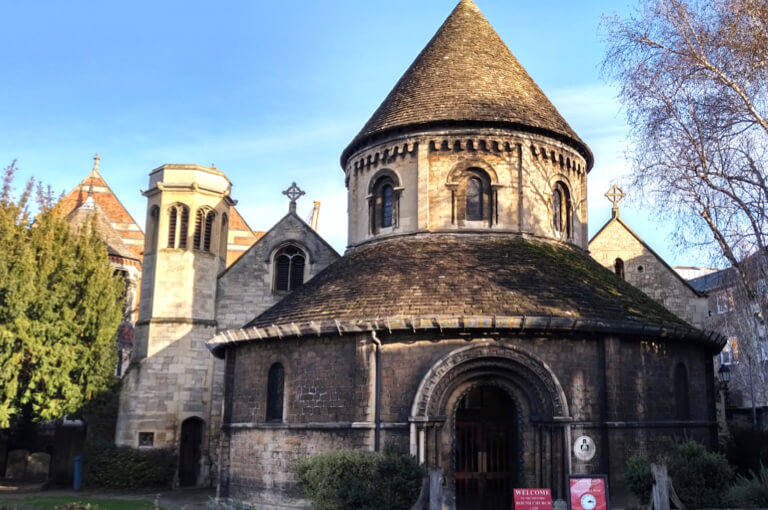 By the end, you'll have covered Cambridge's compact city centre. You've probably spotted a pub or two you'd like to revisit!
What if it rains?
If it's patchy rain, you can pop into a cafe or a pub along the route, it's flexible.
If it's looking really wet and you want to play a different day, that's fine. Or split it over two days.
If it's pouring and you don't fancy wading through flooded cobblestones, we'll give your money back, even if you've started the game.
Will it be too difficult?
Don't worry! The treasure hunt has some tricky clues, but if you get stuck you can ask for a hint.
We make sure you don't get completely stuck, lost in a labyrinth of ancient colleges...
Will I have fun if I'm from Cambridge?
Yes! You already know the city, but we bet you'll notice things you've walked past a hundred times before.
We've worked hard to find the less-obvious stuff - beyond the typical blue plaques - and some interesting stories and anecdotes. You're going to have a great time!
Suitable for ages 8+
The game is designed for adults and curious kids aged 8 and up.

Younger ones are welcome though you may have to help by interpreting the clues and Captain Bess' pirate speak.
The whole route is pushchair friendly, avoiding steps or showing step-free alternative routes.
We're a family of four with a 13 year old and a 11 year old. Mum was map reader, dad reminded kids about clues, and kids were hunting for clues."
Well paced, enjoyable "treasure hunt" walking tour of Cambridge!"

Finding an activity for 3 boys aged 11-15 can be challenging, but all three enjoyed this well-paced puzzle-based walking tour of Cambridge. The clues seemed about the right level of difficulty, and we never found ourselves stuck for more than a few minutes. The use of phones worked well, and wasn't distracting. The eldest was quite chuffed with himself for nailing the final clue!
Will it be too physical?
It's 2½ miles walking but there are cafes and pubs to rest along the way.